"Without Your Love" is a song performed by Straight No Chaser; featuring solos by Jerome Collins, Dave Roberts, Charlie Mechling, Tyler Trepp, and Mike Luginbill.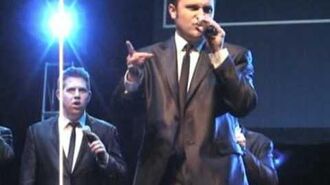 "Without Your Love" was originally released by Roger Daltrey of The Who and written by Billy Nicholls.
Straight No Chaser had performed "Without Your Love" in Indiana University, before becoming a professional group.
Straight No Chaser as a professional group has only performed this song once, on New Year's Eve 2010 in Reading.
Ad blocker interference detected!
Wikia is a free-to-use site that makes money from advertising. We have a modified experience for viewers using ad blockers

Wikia is not accessible if you've made further modifications. Remove the custom ad blocker rule(s) and the page will load as expected.