"This Is How We Do It" is a song covered by Straight No Chaser, with solo by Jerome Collins. The song ws originally released by Montell Jordan.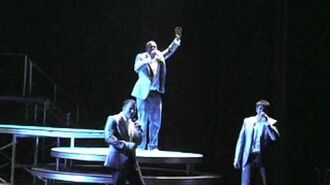 Straight No Chaser first performed this as a professional group at a special show in Reading, on New Year's Eve, 2010. According to Walt, that day in sound check was the first time the whole group as it was then had sung the song together.
Ad blocker interference detected!
Wikia is a free-to-use site that makes money from advertising. We have a modified experience for viewers using ad blockers

Wikia is not accessible if you've made further modifications. Remove the custom ad blocker rule(s) and the page will load as expected.