"The Broadway Medley" is a Straight No Chaser medley; featuring solos by Charlie Mechling, Walter Chase, Tyler Trepp, Jerom Collins, Steve Morgan, and Seggie Isho.
This medley includes parodies of The Phantom of the Opera, Cats, Rent, Little Orphan Annie, and Les Miserables.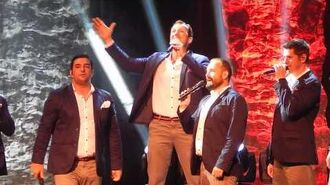 Ad blocker interference detected!
Wikia is a free-to-use site that makes money from advertising. We have a modified experience for viewers using ad blockers

Wikia is not accessible if you've made further modifications. Remove the custom ad blocker rule(s) and the page will load as expected.