"The Bon Jovi Medley" a Straight No Chaser medley comprised of excerpts from iconic Bon Jovi songs, featuring solos by Ryan Ahlwardt and Tyler Trepp.
This medley includes "Wanted Dead or Alive", "Livin' on a Prayer", and "You Give Love a Bad Name".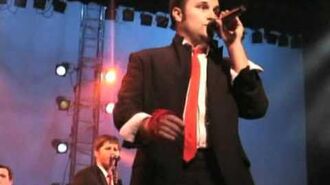 Straight No Chaser has only performed this song at a special series of shows in Atlantic City in the summer of 2010.
Ad blocker interference detected!
Wikia is a free-to-use site that makes money from advertising. We have a modified experience for viewers using ad blockers

Wikia is not accessible if you've made further modifications. Remove the custom ad blocker rule(s) and the page will load as expected.