"The Blues Brothers Medley" is a Straight No Chaser mash-up medley, featuring solos by Steve Morgan, Dave Roberts, Tyler Trepp, Jerome Collins, and previously Don Nottingham. It includes excerpts from "Everybody Needs Somebody to Love" (popularized by the movie The Blues Brothers), "Soul Man" by Isaac Hayes and David Porter, and "Minnie the Moocher" by Cab Calloway.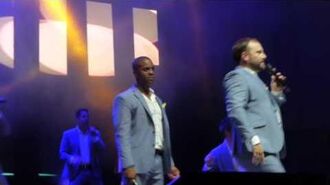 Ad blocker interference detected!
Wikia is a free-to-use site that makes money from advertising. We have a modified experience for viewers using ad blockers

Wikia is not accessible if you've made further modifications. Remove the custom ad blocker rule(s) and the page will load as expected.