For the Boy Band Medley, see The Boy Band Medley.
"The 1990's Medley" is a Straight No Chaser medley of 1990's hits "Everybody" by Backstreet Boys, "You Got It (The Right Stuff)" and "Gone" by NSYNC, and "Baby One More Time" by Britney Spears; featuring solos by
Dave Roberts
,
Walter Chase
,
Seggie Isho
,
Ryan Ahlwardt
, and
Mike Luginbill
.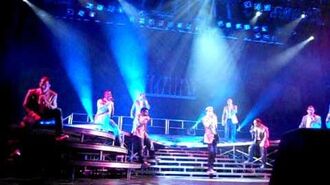 Ad blocker interference detected!
Wikia is a free-to-use site that makes money from advertising. We have a modified experience for viewers using ad blockers

Wikia is not accessible if you've made further modifications. Remove the custom ad blocker rule(s) and the page will load as expected.