The Sitcom Medley is a Straight No Chaser medley of several television show theme songs; including Full House (led by Mike Luginbill), Andy Griffith (whistled by Seggie Isho and Dan Ponce), The Beverly Hillbillies (led by Charlie Mechling), Different Strokes, and The Brady Bunch.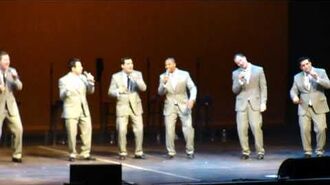 Ad blocker interference detected!
Wikia is a free-to-use site that makes money from advertising. We have a modified experience for viewers using ad blockers

Wikia is not accessible if you've made further modifications. Remove the custom ad blocker rule(s) and the page will load as expected.