"Miss You" is a song covered by Straight No Chaser, led by Jerome Collins and Mike Luginbill.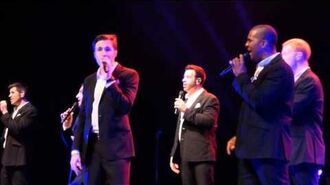 "Miss You" was originally written by Mick Jagger and Keith Richards.
Some of the background music from "Miss You" is included in the British Invasion Medley.
Ad blocker interference detected!
Wikia is a free-to-use site that makes money from advertising. We have a modified experience for viewers using ad blockers

Wikia is not accessible if you've made further modifications. Remove the custom ad blocker rule(s) and the page will load as expected.