"Make You Feel My Love" is a song performed by Straight No Chaser, led by Jerome Collins.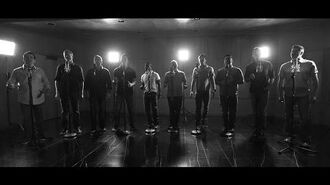 "Make You Feel My Love" was originally by Bob Dylan.
This song is often performed off-mic as an encore.
Jerome missed two shows in December 2015 due to the birth of his daughter, so Mike Luginbill took the lead in his stead.
Ad blocker interference detected!
Wikia is a free-to-use site that makes money from advertising. We have a modified experience for viewers using ad blockers

Wikia is not accessible if you've made further modifications. Remove the custom ad blocker rule(s) and the page will load as expected.