"Jersey Girl" is a Straight No Chaser parody song.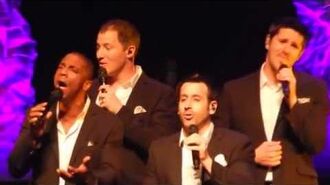 "Jersey Girl" is based on an arrangement by Ryan Ahlwardt titled "Hoosier Girl" parodying The Beach Boys' "Surfer Girl"; Walter Chase later put it to new lyrics, calling it "Jersey Girl".
"Jersey Girl" has only been performed at Harrah's Casino in Atlantic City.
Ad blocker interference detected!
Wikia is a free-to-use site that makes money from advertising. We have a modified experience for viewers using ad blockers

Wikia is not accessible if you've made further modifications. Remove the custom ad blocker rule(s) and the page will load as expected.