The "Beyonce Medley" is a Straight No Chaser medley arranged by Walter Chase; with the solo by Jerome Collins. It includes excerpts from "Crazy In Love" and "Single Ladies".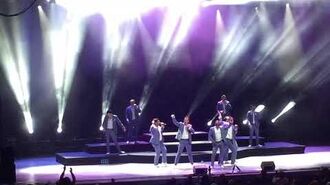 When Steve was unavailable for a couple shows in November 2017, Mike Luginbill took his place in the choreography.
Ad blocker interference detected!
Wikia is a free-to-use site that makes money from advertising. We have a modified experience for viewers using ad blockers

Wikia is not accessible if you've made further modifications. Remove the custom ad blocker rule(s) and the page will load as expected.