"Ain't That a Kick in the Head?" is a song performed by Straight No Chaser, led by Seggie Isho. The arrangement was done by Walter Chase.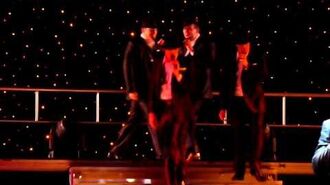 "Ain't That a Kick in the Head?" was originally written by Jimmy Van Heusen and lyrics by Sammy Cahn. It was first recorded in 1960 by Dean Martin, with conducting by Nelson Riddle.
Ad blocker interference detected!
Wikia is a free-to-use site that makes money from advertising. We have a modified experience for viewers using ad blockers

Wikia is not accessible if you've made further modifications. Remove the custom ad blocker rule(s) and the page will load as expected.